Joining the prestigious Chelsea Football Club is a dream come true for many young soccer enthusiasts. There are a number of professional players who have come from the Chelsea Foundation's youth academy, including some of the biggest names in the sport.
With a rich history and reputation for producing top talent, Chelsea FC Academy is highly selective and competitive. However, we've outlined some steps you can take to increase your chances of getting a Chelsea FC Academy trial. Additionally, we will provide you with valuable insights to get scouted by Chelsea scouts to help you on your journey to becoming a professional soccer player.
Chelsea's training camps are just as important as those of other giants like Barcelona
IMPORTANT: In order to join the Chelsea FC Academy, players need to attend an open trial. Players must display their skills and demonstrate potential in a professional football environment.
How to get scouted by Chelsea?
As mentioned, most budding players dream of getting into Chelsea FC. Getting scouted by Chelsea Academy is a huge step in that direction. Indeed, various international scouts are always looking for talented players with exceptional technical abilities and strong work ethic. But how do you catch the eye of Chelsea's scouts? Here are the key factors that can help you stand out and increase your chances of getting noticed by Chelsea FC.
Note: Talented players are given the opportunity to trial with Chelsea FC Academy scouts. At the same time, some players are lucky enough to catch the attention of scouts when they are watching the game.
1. Master Your Technique
An excellent footballer's technique is the foundation of their game. It consists of your unique talent or extensive practice that showcases exceptional passing, shooting, dribbling, or other skills.
Chelsea's scouts are keen observers of players' ability to control and manipulate the ball. They also look for players who can think quickly and make decisions under pressure. Put in endless hours of practice to perfect your technique and ensure your ball-handling skills are unique and ingenious.
2. Work on Physical Fitness
In modern football, physical attributes are highly valued. Football is a demanding sport that requires you to run for long periods. To stand out on the pitch, you must demonstrate from a young age that you have the fitness levels and necessary physical qualities.}
Moreover, include running, resistance training, and high-intensity interval training (HIIT) into your routine to increase your stamina and endurance.
3. Develop Soccer Intelligence
If you are serious about being scouted by Chelsea or any other international scout, focus on developing your soccer intelligence. It is the ability to understand the game, read the play, and make quick decisions. Soccer IQ is among the most critical qualities that a professional footballer can have.
Watch as much soccer as you can. Pay attention to the tactical movements of the players as an individual and the teams. Try to understand why players and teams do the things they do.
Communicate with your coaches and other experienced players about game intelligence, for instance, advanced techniques and how to improve your focus and concentration.
Read books and articles. There are many great resources available.
Practice soccer regularly. The more you play, the better you will become at understanding the game and making quick decisions.
4. Showcase Character and Determination
To multiply your chances of being considered by Chelsea Scouts, look beyond your physical abilities. The club looks for character traits as well, such as determination, effort, and the ability to overcome obstacles.
In addition, your presence on the pitch and your ability to lead, communicate, and inspire your teammates can be seen from the outside and make a strong impression. Show that you are willing to go the extra mile and demonstrate your commitment to becoming a professional player.
5. Make Your Ambitions Clear
It's easy for scouts to spot a player genuinely dedicated to pursuing a professional football career. Make your ambitions clear both on and off the pitch. Show your passion for the game through your actions, work ethic, and attitude. Let your desire to sign with a professional club like Chelsea shine through in your every move.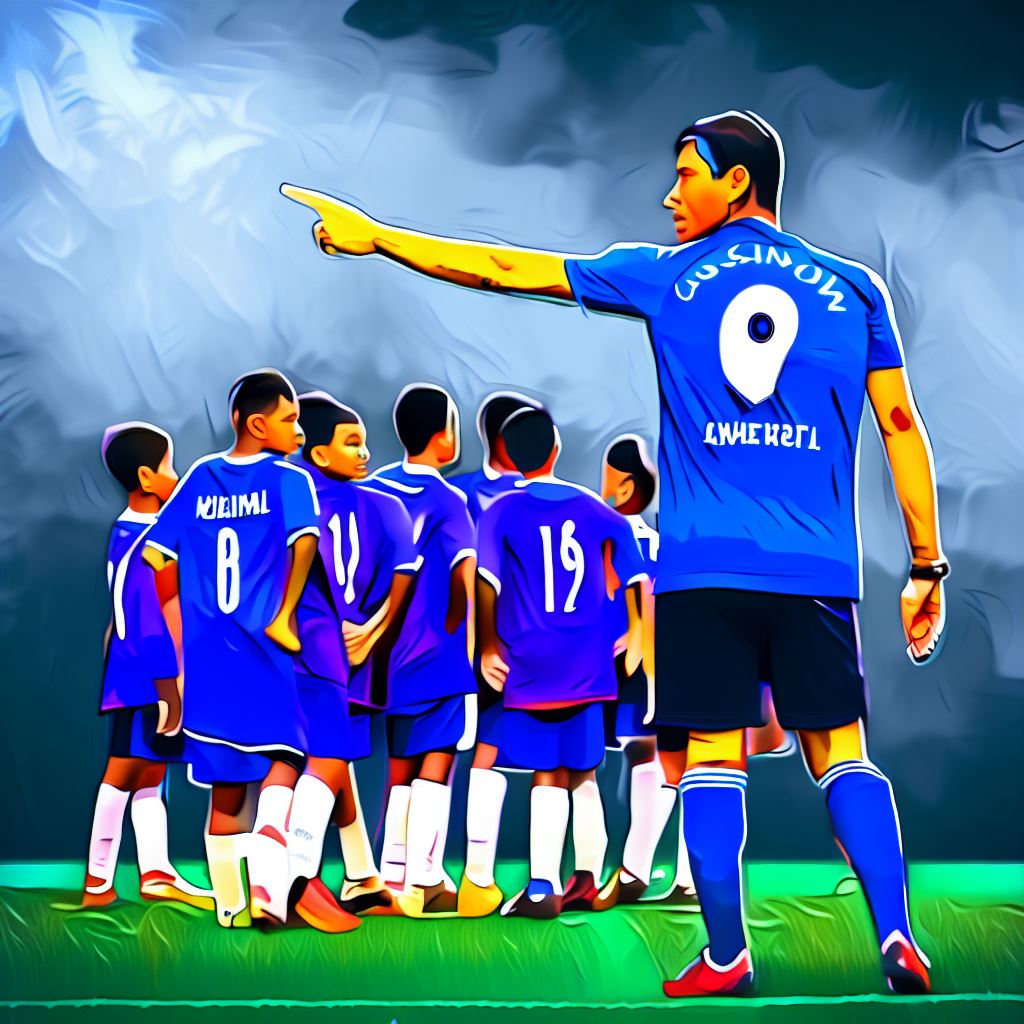 Is 14 too late to get scouted?
Pursuing a passion is never too late, and football is no exception. Many professional players began playing at a later age than 14, and some even started their professional careers later in life.
For instance, Jamie Vardy was not scouted until he was 16, and he went on to play for Leicester City and win the Premier League."
You can achieve your goals with determination, hard work, and a commitment to improvement. Still, starting at a later age may make it challenging to catch up to older competitors.
Is 15 too late to get scouted?
No, 15 is not too late to get scouted. Even though most players are scouted at the age of 13 or 14. It is still possible to get scouted by football club from the age of 7 until 20 years of age
Is Chelsea Academy selective?
The answer is Yes; the Chelsea FC Academy is selective about recruitment. The management carefully assesses and selects talented young players based on their skills, potential, and dedication to the sport. However, students do have the opportunity to reach out to the Chelsea FC Academy and request a trial. The Academy will then review their request and make a decision.
How to get a trial at Chelsea FC Academy
You have the best chance of earning a trial at Chelsea FC Academy by becoming a member of a Chelsea Soccer School. Talent scouts often attend these schools to identify promising players.
In case the scouts didn't notice your performance, there's still an opportunity for you to secure a trial. You can send in an application to the Chelsea Academy or contact the club directly with the following information and request a trial.
Football CV that entails Stats & Key Skills
A professional Cover Letter
Necessary information: Player position, Bio, DOB, Height, Weight, contact mailing address, current and previous clubs details of trials already attended, etc
Educational background
Fixture list of your current team
Pro tip: Another effective approach is to send a video showcasing your football skills, providing scouts with a glimpse of your talent and potential.